Monthly deployment history
Show information about this page ↓ | View the deployment history as a simple table
The high–resolution (1154px x 912px, ~2.5MB) image below defaults to the most recent seismic network rolling monthly deployment map. Clicking on either a seismic rolling station, a seismic cumulative station, an inframet rolling sensor or an inframet cumulative sensor deployment map in the Monthly archive year lists below replaces the map with the selected deployment image. Stations are color–coded according to their network provider (and defined on the stations page). Inframet sensors are color–coded according to the sensors installed at the station (and defined on the stations page). Maps are automatically created for the previous month on the first day of each month.
To save to your local disk, right–click on the image and choose "Save Image As".
Click the 'Hide information about this page' link above to hide this information.
Latest monthly deployment movies: August 2023
Latest monthly deployment image: September 2021 (seismic rolling)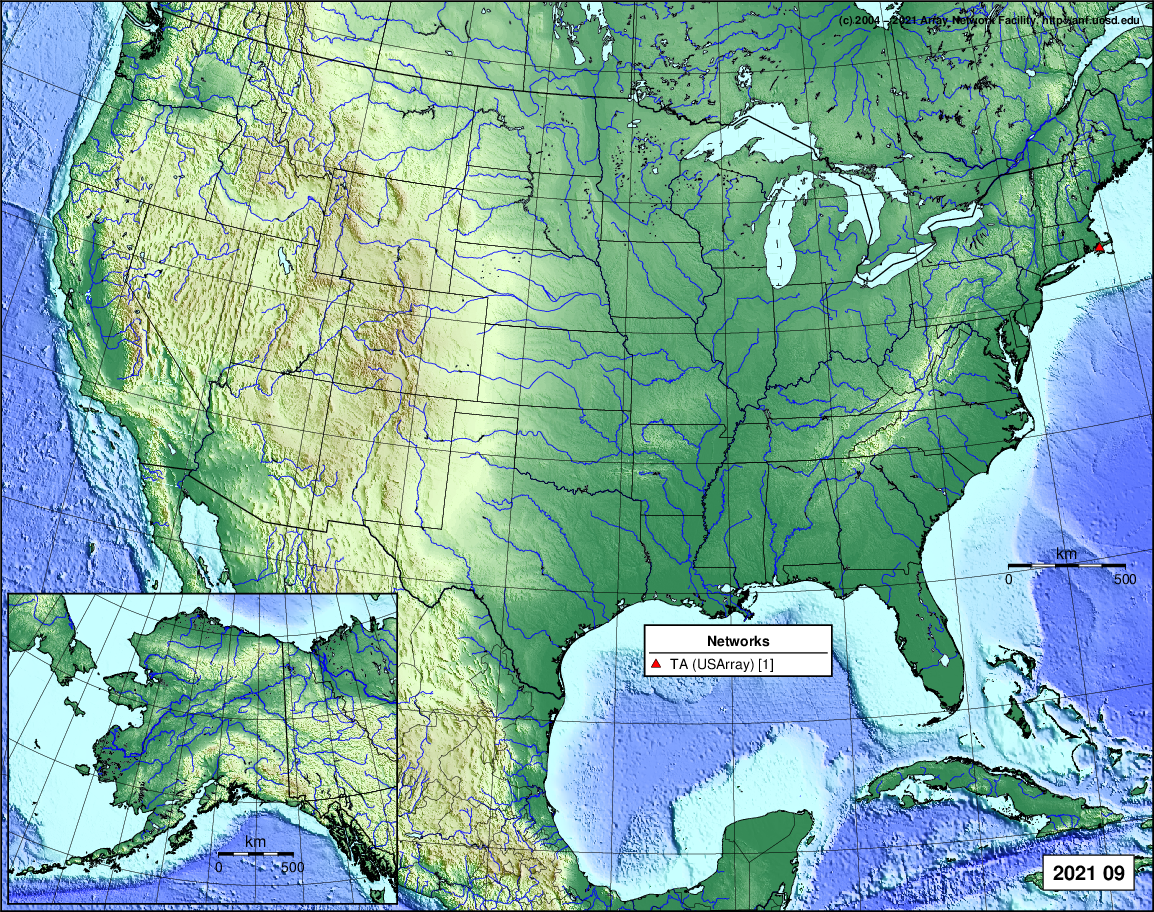 Monthly archive
2021
2020
2019
2018
2017
2016
2015
2014
2013
2012
2011
2010
2009
2008
2007
2006
2005
2004